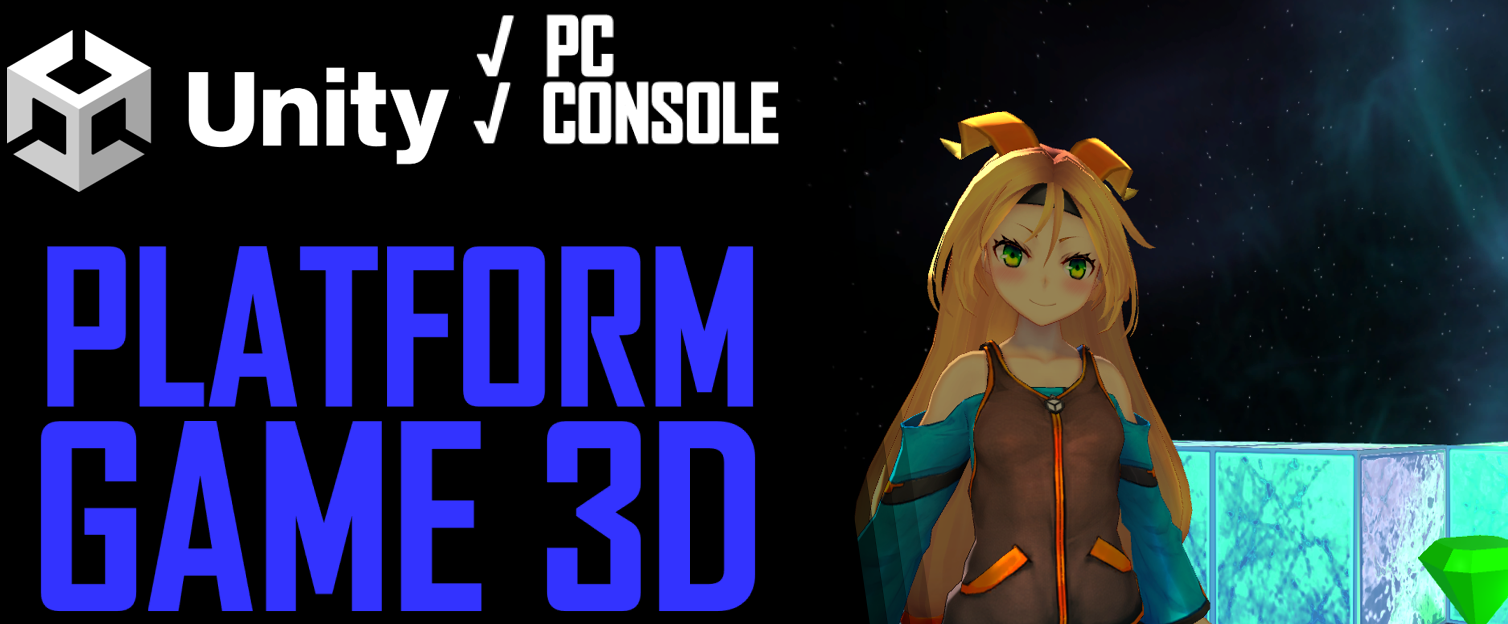 3D Platformer: Unity Jump 'n' Gems Source Code
A downloadable game for Windows
[CURRENTLY 30% OFF]
What is Jump 'n' Gems
Jump 'n' Gems is a simple 3D platformer game where you jump around and collect gems. Make sure you get to the end of the stage as quick as possible though.
The game is part of a source code project from Jimmy Vegas Tutorials on YouTube.
The free game download is a short version of what you could create in Unity.
What are some of the features?
The main idea of this is to just collect gems! It's a simple game, but built with various features. This is aimed at developers.
Please note that this version does NOT include Unity-chan from the Tutorials. It instead includes a character script written by Jimmy.
Is the game Free?
YES! Of course! There is a completely free version of the game! You'll never have to pay a penny to play the demo game if you don't want to.
What's the paid version for?
The paid version is the source code to the entire project. For only $12.99 you get the source code for the ENTIRE game - includes ALL scripts. In addition ALL 3D Assets, 2D Assets and Audio Assets are included for free!
Remember though, you'll never have to pay for anything if you don't want to! Everything in the game can be obtained just by playing.
I can download the source code?
Yes, you can download the entire source code. This includes EVERY script written in C#. Also included is ALL 2D + 3D Assets and ALL Audio Assets at no extra cost. You'll need at least Unity 2018.2 installed to use the source code. You also get to keep it forever!
Owning the source code means you can create your own version of the game, learn more about game development or even release a modded version too!
You can also see how this game was made here:
Please only donate if you are happy to do so!
How To Use:
1. Unzip the file you've downloaded.
2. In Unity Hub - Click on Add or Open.
3. Locate the unzipped folder and load
Download
Click download now to get access to the following files:
JVGS_JumpNGems_Unity_[1LLFV].zip
43 MB
JVGS_JumpNGems_Source_Code_[C05M0].zip
333 MB
if you pay $9.49 USD or more
Comments
Log in with itch.io to leave a comment.
Nobody has ever done a gameplay video of this so I'm the only person who made that video.